Posted on May 10, 2019 12:11 by sylius
British Standard Locks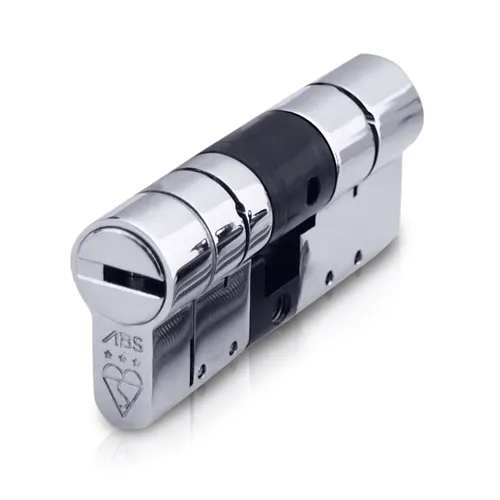 Lock and roll with a British Standard Lock
So there you are looking for the cheapest home insurance policy on the market and if the small print has not been presented how would you know that you might be insured, if you do not match your insurer's lock guides? It is vital that you give honest answers to questions about your current locks and if you meet your insurer's standards you may get a discount.
Mortice deadlocks are crucial as a minimum for insurers. A mortice lock requires a key to both lock and open it. Your home insurer may ask that it complies with British Standard BS3621.You must check if the lock has the kitemark sign and that is has five levers on the face. Night latches, also known as secondary locks, are provided as standard and deadlocking. Standard will lock the door unless you hold the latch back while deadlock will lock the door automatically and you will need to use a key inside and outside. There are also multi-point locks where a minimum of three locking points work together when the key is turned
Multi-point locking systems are now commonly used and are found mainly on UPVC doors.
A multi-point locking system has a minimum of three locking points that all lock simultaneously with the turn of a key. These are often used in garages and patio doors. Check with your insurer if cylinder locks are covered (sometimes they are not).
Smart locks are becoming increasingly fashionable
People embrace every increasing sophistication in technology opening and closing doors with a fob, phone or face recognition. A smart makes your home more secure as you are notified when your nearest and dearest arrive home and you can grant access to people without giving them a key.
Door requirements
With sliding doors (like patios) are another group that may have specific insurance requirements. The main issue here is if they can be lifted off the runners.
And the final group on doors are security bolts which are operated with keys. These are usually covered with a stipulation that security bolts are fitted to the top and bottom of each door. They should be fitted vertically.
For garden sheds and gates the most common type of security are closed shackle padlocks. These types of padlocks are difficult to force open. Open shackle padlocks are very popular but are more vulnerable to attack. For gates and barriers, straight shackle or shutter padlocks are easy to fit and are less vulnerable than open shackle padlocks.
Don't sit on the FENSA
FENSA (Fenestration Self-Assessment Scheme), is a trade body where window and door installers need to prove a level of competency and compliance to building regulations when replacing doors and windows.
FENSA require that installers wishing to be approved to use the scheme meet certain minimum criteria with regard to terms and conditions, insurance backed warranty provision, and minimum insurance cover. You should check whether the installer you use is FENSA registered.
As with all our services and products, we provide independent advice to help you get the best deal and service for your doors and windows installation.
This handy guide will certainly be of help to check the viability of your locks: https://www.confused.com/home-insurance/guides/loc...