Posted on May 4, 2020 12:35 by matan in Tips
7 Reasons to Upgrade to Smart Home Security
Smart home security makes life that little bit easier by allowing you to stay in control, and connected to your home, wherever you are. From checking in on your property while you're out, to receiving instant notifications to your smartphone when a sensor has been triggered, it's convenient and helps put your mind at ease.
If you want to learn more about how smart security could help improve your everyday life and why you should invest in it, we've shared seven great reasons, below:
1. Check-in on your home from anywhere – it doesn't matter if you're at the local shops, at work or in another part of the world, with smart home security you can see what's happening in and around your property in real-time. You can speak to visitors using a smart doorbell, view live footage from CCTV cameras, and if necessary, trigger an alarm remotely.
https://www.smartchoicesecurity.co.uk/categories/smart-cctv
2. Protect your pet and keep them happier – stay in touch with your four-legged family member while you're away from the house via indoor CCTV cameras, which offer two-way audio. If you miss your furry friend or are left wondering what they get up to while you're out, an inexpensive and easy to install indoor camera can help you both stay connected and happy. Sadly, dog theft has been on the rise over the past few years, but smart home security can also help to deter would-be thieves.
https://www.smartchoicesecurity.co.uk/categories/smart-home-ip-camera
3. Benefits elderly homeowners or those with limited mobility – smart home security can make everyday tasks easier for the elderly or those with a mobility impairment. Smart locks allow homeowners to use an app on their smartphone or on an iPad, to unlock their front door remotely and send out virtual keys. This means they don't have to keep getting up and down to let visitors or carers in or out, and with some smart locks, there's the option of adding a wireless keypad. Smart doorbells can also be used to talk two-way with visitors or couriers, again, without the need to walk to the door.
https://www.smartchoicesecurity.co.uk/categories/smart-lock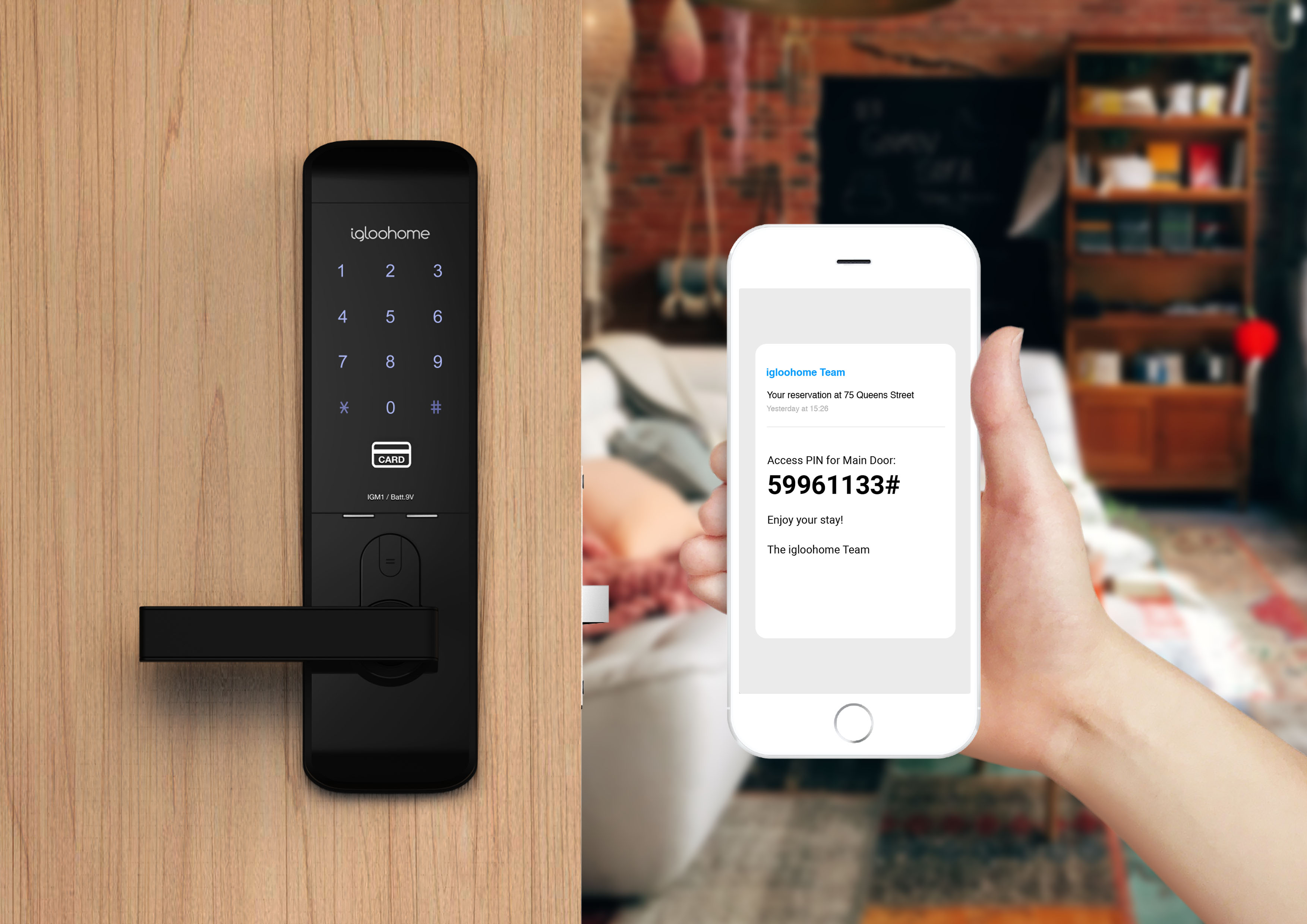 4. Convenience – as well as the benefit of having remote access, many smart security products can also be integrated with other smart home products. Connect your smart security system with Alexa or Siri to enable voice command, or pair it with Phillips Hue so you can control the lights in your home from anywhere. Fed up of using keys? Install a smart lock and set an activation radius through its app so when you approach your door, it unlocks automatically.
https://www.smartchoicesecurity.co.uk/categories/smart-airbnb-locks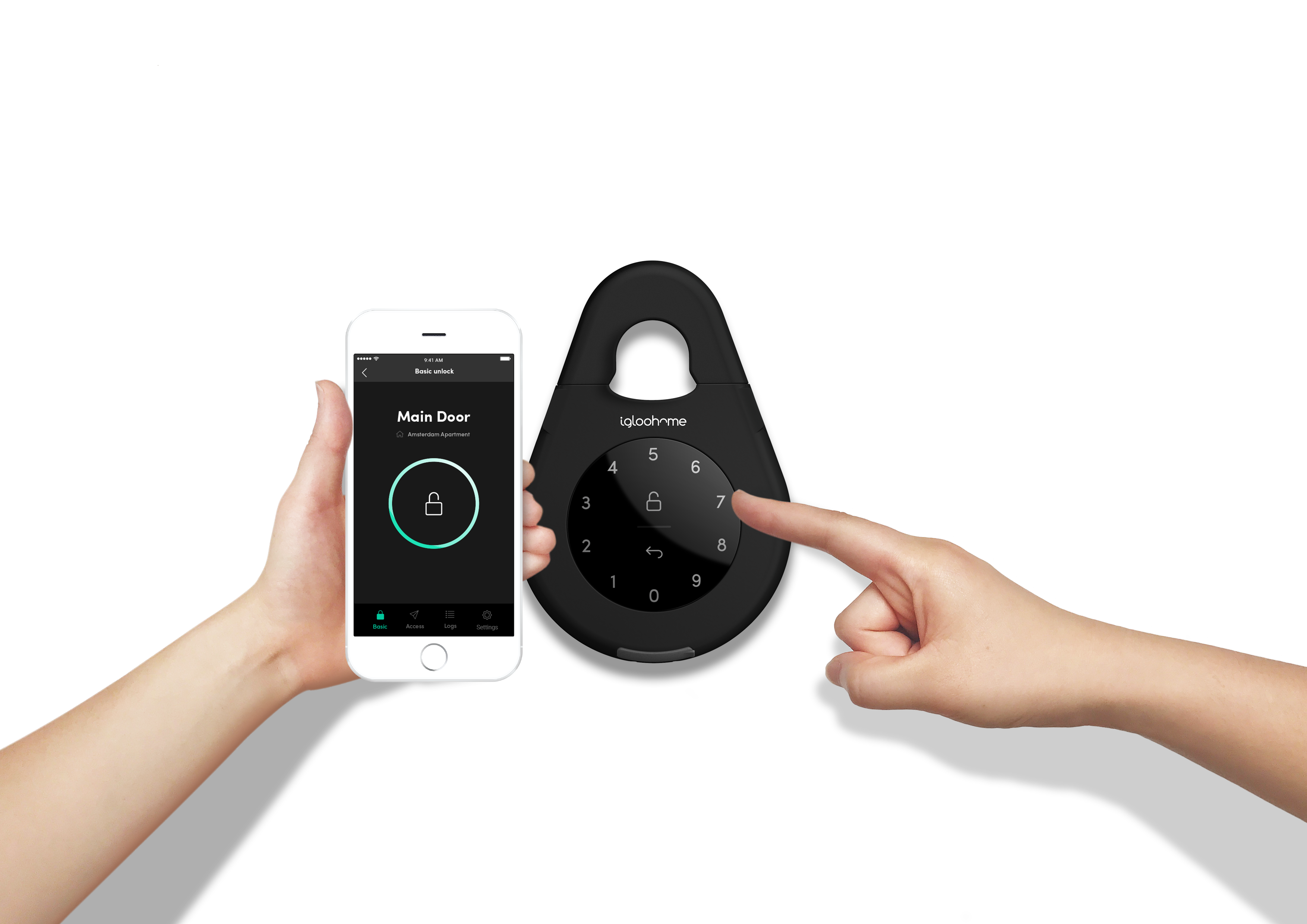 5. Customise your security set up – it doesn't matter what type of dwelling you live in there's a smart home security system out there to suit you. Whether you have a room in a shared house, live in a flat, own a house, or want to protect your business's property, there are options available. It's also easy to build upon your existing smart security set up if you need to scale up in the future.
https://www.smartchoicesecurity.co.uk/categories/smart-alarm
6. Deter would-be burglars – according to research by Co-op Insurance, 89% of ex-convicts say a connected home would deter thieves. The same research also revealed that CCTV cameras are the biggest deterrents for thieves. Smart doorbells are also a great way to ward off any potential burglars, with this product you're always connected to your home and can answer the door, wherever you are. Many smart doorbells also allow you to activate an alarm if required.
https://www.smartchoicesecurity.co.uk/categories/doorbell-camera
7. Peace of mind – perhaps the most important reason to upgrade your home security. If you're on holiday, visiting family, or working late, it's natural for you to occasionally feel a little anxious about what's going on at home. With smart security, you can open an app on your smartphone and immediately see what's happening to put your mind at ease. If motion is detected from CCTV cameras, or an alarm is triggered, you'll receive alerts straight to your smartphone, allowing you to remain in control. https://www.smartchoicesecurity.co.uk/categories/smart-home-security-bundle

Smart Choice Security is one of the UK's leading specialists in smart home security technology. We have a wealth of experience in the locksmith industry and offer home protection with friendly, reliable support. If you have any questions about using smart security or would like some help planning the perfect security solution for you, then get in touch by emailing :
info@smartchoicesecurity.co.uk or calling us on 0333 305 2967.